Back to overview
Book Launch: "Voting Technology Adoption Guide for Indonesia"
03 December 2019
From 12.00
Jakarta, Indonesia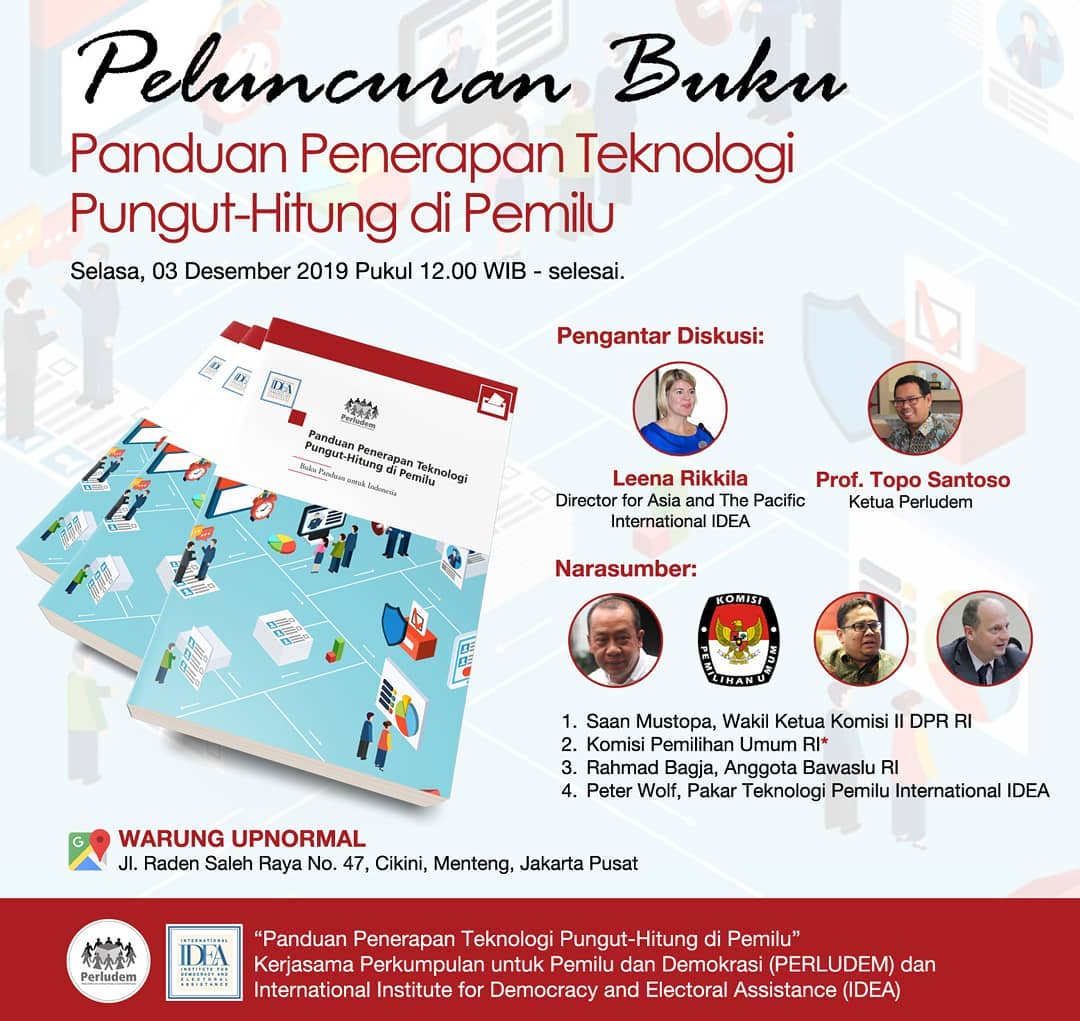 Image credit: Perludem
International IDEA and Perludem have the pleasure of jointly launching the Voting Technology Adoption Guide for Indonesia in Jakarta, Indonesia, on 2 December 2019.
The Voting Technology Adoption Guide for Indonesia collates global experience in adopting technology for voting, counting votes and recapitulating vote results. To help countries thinking of adopting such technology, the Guide offers a step-by-step approach that can help ensure effective and trusted technological solutions being adopted. Information about the Indonesian context and experiences thus far are also included to bring the concepts offered by the Guide to the ground.   
The Guide is produced in partnership with the Association for Elections and Democracy (Perludem), a prominent Indonesian civil society organization working on democracy and elections. The Guide is also designed to be easily customised into other countries' contexts.
Feedback
We advance democracy worldwide, as a universal human aspiration