39. Are there limits on the amount a political party can spend?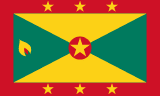 Grenada
Answer
No
Source
Source: Representation of the People Act (with amendments), 2011
In Grenada, there is no specific legislation and no regulations that directly address the issue of campaign financing. [...] Grenada has established no limits on campaign spending and political parties are not required to disclose their finances.
Source: OAS (2018), Preliminary Report of Electoral Experts Mission of the Organization of America States in Grenada, OAS
Comment
There are no regulations regarding political finance.