39. Are there limits on the amount a political party can spend?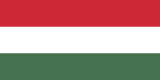 Hungary
Answer
No
Source
Parliamentary Elections, 8 April 2018 ODIHR Limited Election Observation Mission Final Report
https://www.osce.org/odihr/elections/hungary/385959?download=true
Comment
According to the Election Procedure Act, there are spending caps in relation to elections; political parties may only spend up to 5 million HUF (approx. 15 300 €) for each single-member and national list candidate, amounting to HUF 995 million for the parties that field the maximum number of candidates. in addition to the budgetary support to cover material costs in the elections that they receive from the state. Parties may also solicit private funds and several parties relied on loans from banks and individuals. There are no explicit caps on individual donations, which potentially fosters dependence on financial contributions by large donors. As full lists of donors are neither published nor submitted to relevant authorities, transparency in campaign finance is further curbed and the prospect of party's reliance on a single donor is reinforced
GRECO recommeded that:
Point 3.b.ii of the Recommendation Rec (2003)4 of the Committee of Ministers of the Council of Europe "On Common rules against corruption in the funding of political parties and electoral campaigns" recommends that states "consider the possibility of introducing rules limiting the value of donations to political parties".