39. Are there limits on the amount a political party can spend?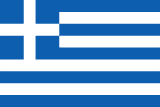 Greece
Answer
Yes
Source
Η εκλογική κρατική χρηματοδότηση καταβάλλεται κάθε φορά που διεξάγονται γενικές βουλευτικές εκλογές ή εκλογές για την ανάδειξη των Ελλήνων αντιπροσώπων στο Ευρωπαϊκό Κοινοβούλιο και ανέρχεται σε ποσοστό μηδέν κόμμα μηδέν οκτώ τοις χιλίοις (0,08%ο) των πραγματοποιηθέντων καθαρών εσόδων του ετήσιου Κρατικού Απολογισμού του προηγούμενου οικονομικού έτους, κατά τη διάρκεια του οποίου διεξάγονται οι εκλογές. Αν διεξαχθούν περισσότερες της μίας εκλογές, όπως αυτές ορίζονται στο προηγούμενο εδάφιο, κατά τη διάρκεια του ίδιου έτους, το ανωτέρω ποσοστό δεν μπορεί να υπερβεί, αθροιστικά, το μηδέν κόμμα δεκαπέντε τοις χιλίοις (0,15%ο). Για τους υπό στοιχείο στβ` και στδ` της παραγράφου 1 του παρόντος άρθρου δικαιούχους, οι προϋποθέσεις πρέπει να συντρέχουν στις γενικές βουλευτικές εκλογές και στις εκλογές για την ανάδειξη των Ελλήνων αντιπροσώπων στο Ευρωπαϊκό Κοινοβούλιο τις οποίες αφορά η χρηματοδότηση αντιστοίχως.Source: Article 1 (4), Law 3023/2002, 2002
Comment
Part of the election campaigns' expenses are granted by the public funding (0,08% of the net revenues of the State budget of the previous financial year In case of various electoral campaigns the percentage reaches 0,15%. In additon, a limit of the amount used as cash payment is set to a total of max 20.000€, annualy.