Is e-voting currently used in any elections with EMB participation?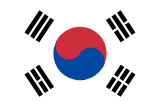 Korea, Republic of
Answer
Yes, in other elections with EMB participation (e.g. election of trade union leaders, non-binding referendums)
Source
NEC official's response: The National Election Commission (NEC) of the Republic of Korea has developed "K-voting" that allows online voting and counting using smartphones and PCs in a web and mobile environment. With K-voting, online voting services are used for elections directly managed by the NEC and provided to institutions and organizations that have received approval. Although online voting has not been introduced for public office elections in Korea, the NEC is strengthening the foundation in preparation for large-scale elections and voting such as referendums.