Back to overview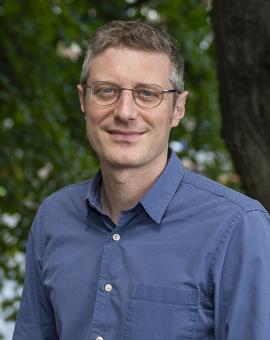 Michele Poletto
Advisor, Climate Change and Democracy
Michele Poletto
Advisor, Climate Change and Democracy
With a background in international politics, development, and environmental studies, Michele joined International IDEA in August 2023 and is a member of the Institute's Climate Change and Democracy team.
Prior to joining International IDEA, Michele worked for 15 years with the United Nations system, most recently as Programme Officer with the United Nations Environment Programme (UNEP), in Nairobi, where he focused on policy advice and technical support for Member States in the fields of climate change and biodiversity conservation and liaised with the UNFCCC and CBD Secretariats.
Previously, he worked with the United Nations High Commissioner for Refugees in different programme management and coordination roles in Europe, Latin America and Africa, concentrating, among other topics, on transition from humanitarian assistance to development policies.
He also collaborated with the International Institute for Sustainable Development (IISD) on energy transition and fossil fuel phase out, and, at the start of his career, with the European Parliament Secretariat, where he worked as Parliamentary Administrator supporting the Committee on Foreign Affairs and several inter-parliamentary delegations.
Michele acquired specific professional training in Climate Change mitigation and adaptation, Environmental Security, and International Human Rights and Humanitarian Law, and was deployed in several UN emergency missions, such as in Colombia and Central African Republic.

Expertise
Development, climate change, biodiversity conservation
Education
MA in Advanced European Studies-Politics and Administration (College of Europe, Natolin, Poland, 2004); Postgraduate Diploma in Ecology (Universidad Autónoma de Madrid, Spain, 2003); BA in Development Studies (Università degli Studi di Milano-Bicocca, Italy, 2002).
Languages
English, French, Italian, Spanish
Location
Stockholm, Sweden