This publication is only available in electronic format
ISBN:
978-91-86565-03-9 (Print)
As the impact of media on democratic institutions grows increasingly influential, it is important to develop a comparative analysis of this complex and sensitive relationship.
This study rests on the belief that one of the most relevant issues when analysing democratization processes in Latin American countries is the role of the media, and their influence on political representation (the right to participate) and public debate (the right to oppose).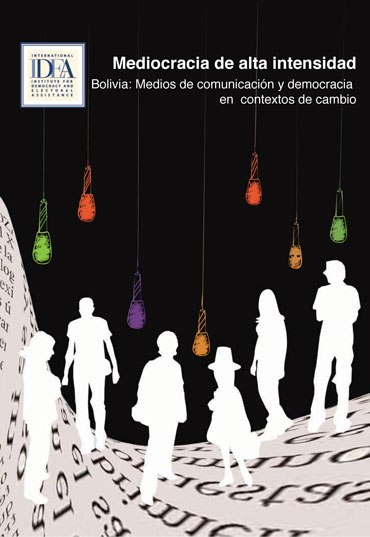 Contents
Prólogo
Presentación
A modo de provocación
Comunicación política y democracia
América Latina: democratización del espacio mediático
Normas: ¿cómo estamos en Bolivia?
Calidad de la información periodística
Balance de la autorregulación
¿Qué hacer?
Conclusiones
Fuentes de referencia
Anexos