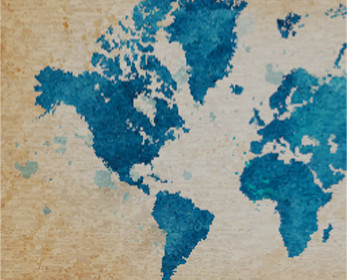 Regional organizations are a key driver of democratic transformation, fostering cooperation between countries.
International IDEA's Inter-Regional Dialogue on Democracy (IRDD) initiative provides a unique platform for dialogue on democracy between eight of the world's most important regional organizations. International IDEA facilitates the IRDD and hosts its Secretariat with the aim of enabling spaces for dialogue and the exchange of best practices on relevant matters related to democracy support and good governance.
The platform also proposed the consolidation of synergies and channels of cooperation among the regional organizations and with relevant global actors to enhance coordination and effectiveness in the implementation of joint actions. International IDEA produces knowledge products based on the interaction among global and regional arrangements, and with other relevant stakeholders such as Member States, civil society organizations, experts, practitioners and citizens, with the goal of supporting democracy worldwide at the local, national, regional and global levels.
About the Inter-Regional Dialogue on Democracy
The Inter-Regional Dialogue on Democracy (IRDD) is a platform for engagement among regional organizations on democracy and related issues. International IDEA is facilitator and hosts the Secretariat.
The regional organizations include:
African Union (AU)
Association of Southeast Asian Nations (ASEAN)
Council of Europe (COE)
European Union (EU)
League of Arab States (LAS)
Organization of American States (OAS)
Pacific Islands Forum (PIF)
South Asian Association for Regional Cooperation (SAARC)
The Inter-Regional Dialogue on Democracy allows:
Biennial meetings of the UN Secretary-General with regional organizations taking the lead in defining the agenda
Avenue for peer-to-peer exchanges to facilitate sharing of experiences;
Mutually beneficial, consistent with the mandates of regional organizations as expressed in their Charters and Declarations, as well as supportive of their actions and activities; and
Responds to the demand for dialogue and sharing of comparative knowledge and experiences.

Objectives

The IRDD has two objectives:

to exchange information and improve inter-regional dialogue on governance agendas facilitated by democratic processes and institutions; and
to advance mutual understanding and collaboration at the inter-regional level on democracy through intellectual and people-to-people exchanges.

Mechanisms

The IRDD organizes an annual High-Level Meeting of the Heads of Regional Organizations and the Secretary-General of International IDEA. The meeting follows the retreat format (i.e. Head of Organization plus one) and the Chatham House Rule. This is supported by the Senior Officials Meeting, which includes the IRDD Focal Points.

In addition, in determining the themes of the High-Level Meeting, annual workshops are organized (and accompanying publications produced) that focus on specific and operational issues pertinent to democracy and regional organizations. The workshops are attended by the IRDD Focal Points, senior officials of regional organizations, policymakers, democracy experts, civil society representatives and other relevant stakeholders.