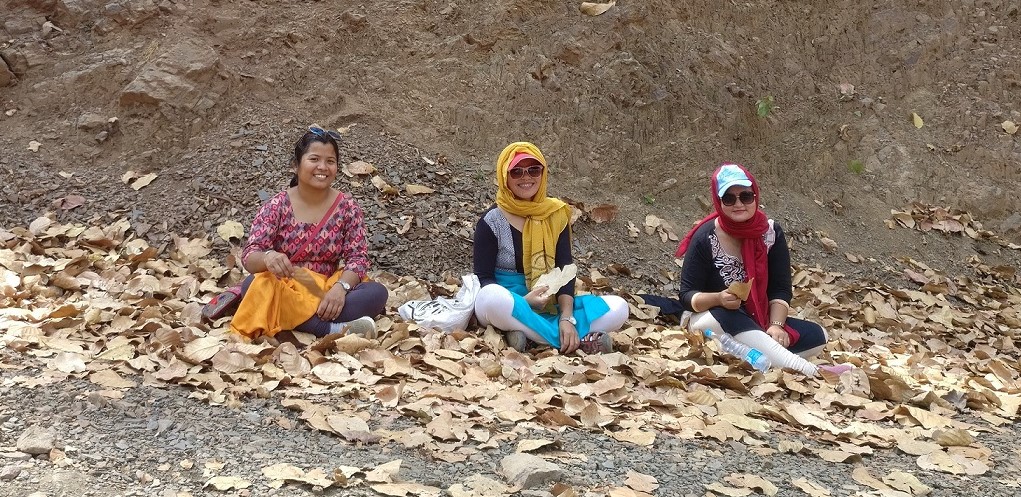 Image credit: International IDEA
"Press the mic there...no no, on your left…"
"Oh, I was speaking all this all alone?" Laughter.
"Would you please mute your mic?"
"I should first know where the mic is!" Laughter.
"Am I audible?"
"Yes, yes, since the time you were scolding someone over the phone…" More laughter.
Amidst laughter, freezing video screens and intermittent audio, the computer screen would reveal device names such as OPPO A31, Redmi Note 10, Dell, 141141, ejRR5B. These were the names of the devices of local government representatives from Sunil Smriti Rural Municipality (aka Palika) of Nepal who were meeting via Zoom, organized by the mentors of Coherence Programme to discuss the importance of thematic committees. After almost an hour of waiting and calling on personal phones to fix the technical issues, the mentors finally started the event with the basics of how to mute and unmute microphones when speaking and not speaking during video conference calls.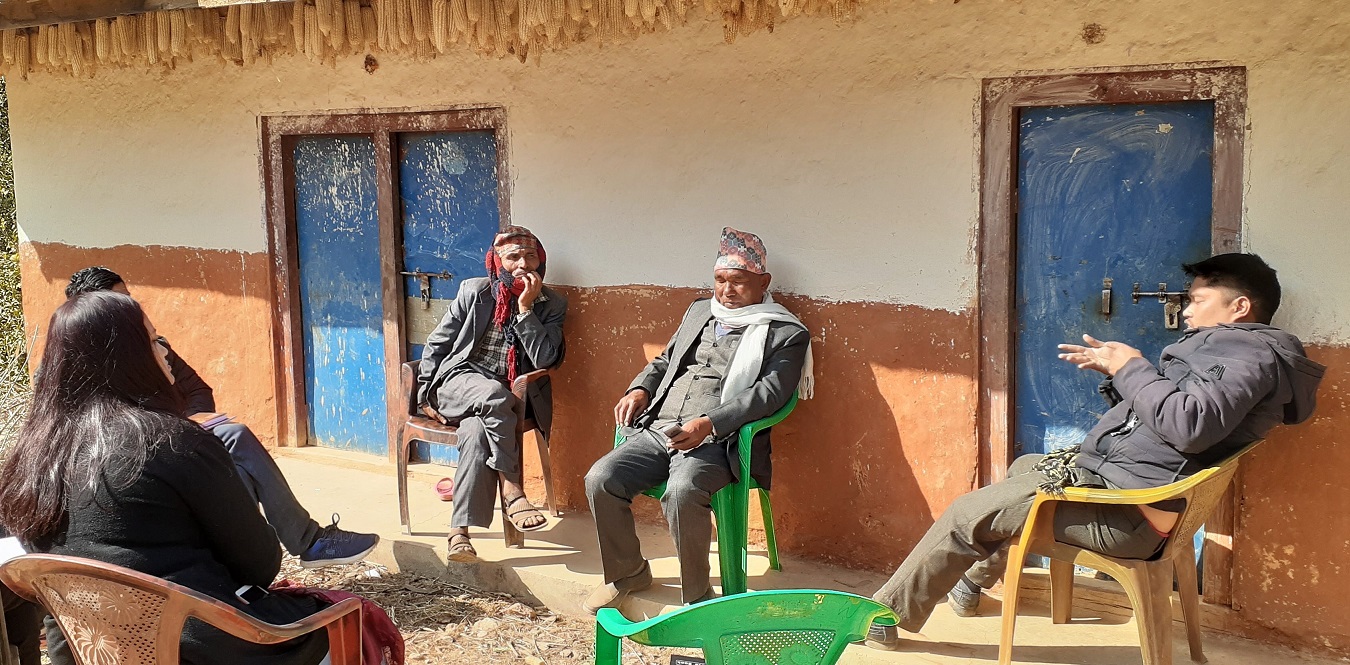 Bidi Yolkey Rai, Priyanka Thapa and Gayatri Pradhan left Sunil Smriti Palika in late April with a heavy heart when lockdown was imposed to contain the second wave of Covid-19 pandemic across the country. The annual budget cycle for the upcoming fiscal year had just begun and the team had just received their refresher induction as part of backstopping support. Discussion around allocation of resources was the best platform to practice deliberation in decision-making and the representatives were eager to know more about thematic committees and its role in annual planning before the team left the Palika. The all-female mentor team did not want to miss this opportunity, so they decided to do a few experiments.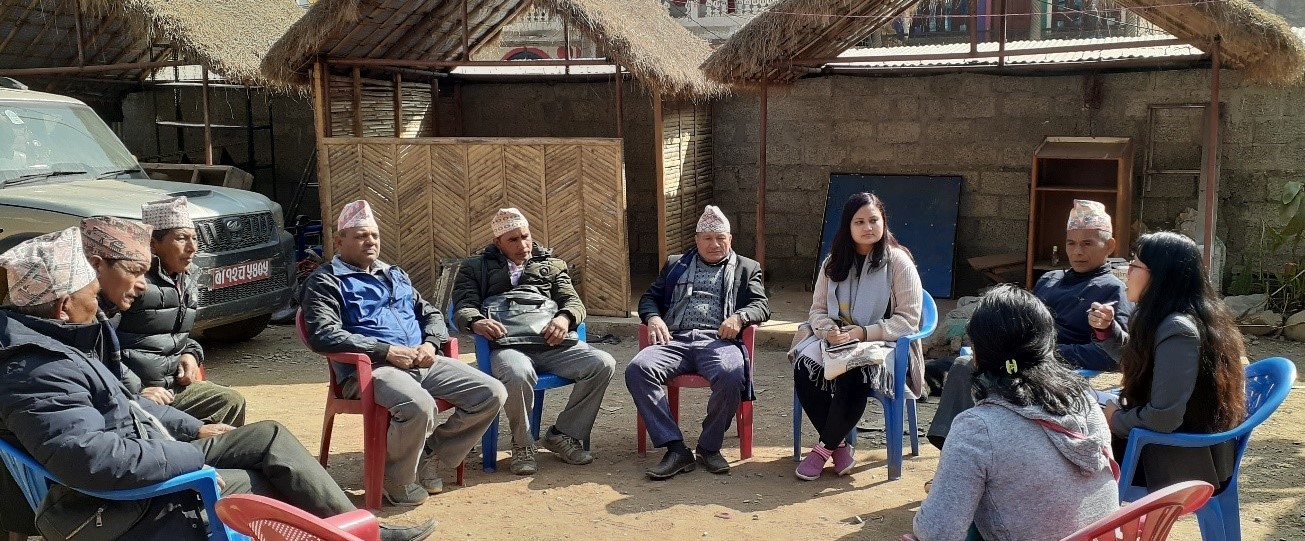 Then a survey of basic internet literacy of local government representatives was carried out. The team called more than 30 local government representatives, asked about their familiarity with the Internet and their interest in attending virtual sessions. A majority of them had never heard of Zoom and some didn't have a Facebook messenger account. "We were hesitant at first. Covid-19 had hit the Palika badly and many representatives were rushing here and there to make necessary arrangements", Gayatri said. "And it was not like one call would do. We had to make many follow-up calls to check whether they had downloaded the app, the back-up battery and data."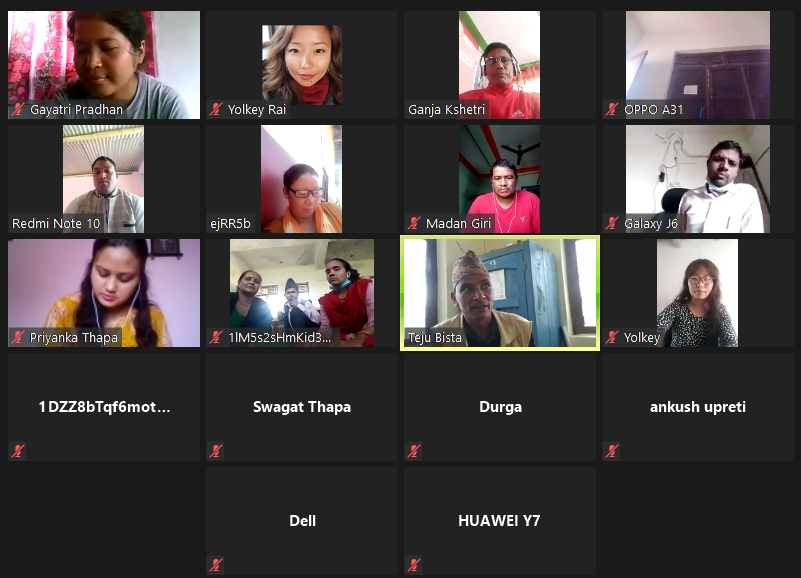 However, they were amazed by the enthusiasm of these representatives. Another mentor Priyanka said, "Some of them had their children and husbands installing the app for them. Many didn't have internet at home, they had to go to ward offices—in some cases, distant. It was not just us making the effort, they owned the programme equally."
During the three-hour-long session—one hour dedicated to fixing technical issues—the representatives reflected on their lack of activeness in making the thematic committees functional. A female Executive member asked the coordinator of her committee: "I would like to know why I am not invited in the meetings of Infrastructure Development Committee—I know I am a member. If the meeting is not being held, I would also like to know why." Similar questions followed.
Bidi Yolkey Rai facilitated the discussion and they concluded that they would need a few more sessions to learn fully about thematic committees. Messages of gratitude was exchanged, and new dates were fixed. The team, happy that the session exceeded its expectation, also had its own takeaways.
"In physical settings, [inclusion happens easily]. This virtual arrangement taught us that meaningful inclusion demands us to be more mindful and make extra efforts." Bidi shared, "We have learnt that we will have to support some women and marginalized group representatives from setting up a Facebook account if we are to adapt to the virtual form of support."