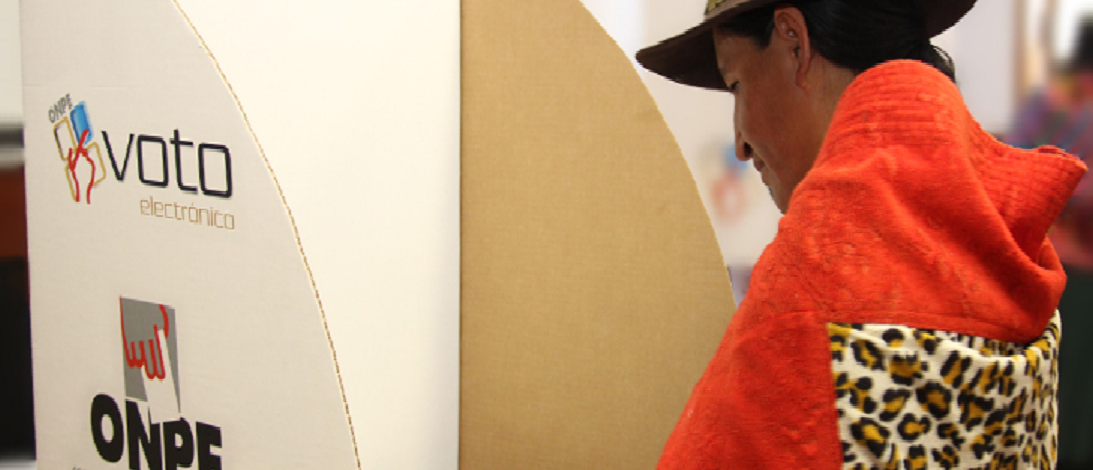 Photo credit: National Office of Electoral Processes (ONPE).
This year's regional and municipal elections in Peru, which were convened in January, will be the first electoral processes in which the provisions governing Peru's electoral schedule will be applied.
These new rules are in effect since October 2017 and they were approved following a drafting process with technical assistance from International IDEA. In general lines, it has promoted the adoption of reasonable terms within which the electoral management bodies have to conduct complex processes, e.g. the analysis of the registration of candidacies and the verification of voter lists.
With regard to the registration of candidacies, the idea is that the extension of terms for this process helps the National Election Jury, Peru's electoral tribunal, to qualify the candidates sufficiently in advance so that the candidacies would be firm before the 60 days of the election campaign.
In the next election process, which will take place on 7 October this year, authorities will be elected for 13,000 positions, i.e. mayors, councilors, aldermen and governors. The 10th of January was the deadline for the political organizations seeking to participate in this process to register. Furthermore, from 11 March to 25 May the political organizations have to conduct their internal elections and by 19 June they have to present the official list of candidates.
Another recently approved change in this political reform process is the prohibition for people sentenced for terrorism, advocacy of terrorism, the violation of sexual freedom, drug trafficking, collusion, embezzlement and corruption in public office to be candidates. The underlying intention is to raise the ethical standards for public servants.
In addition, the electoral reform includes changes related to the financing of political organizations and election campaigns. The new law prevents individuals who have been sentenced or with preventive detention related to offenses against the public administration, drug trafficking, illicit mining, illicit logging, human trafficking, money laundering or terrorism from making contributions to parties and election campaigns.
Following along the same line, contributions exceeding one Tax Unit (UIT, in Spanish), which is equivalent to S/4,150, must be made through a banking entity. Moreover, contributions from Peruvian or foreign corporations are prohibited.
Even though there is still space to deepen and progressively improve the rules of the game, the electoral schedule as well as the electoral reform, these measures are important steps forward to ensure more transparent and democratic elections.