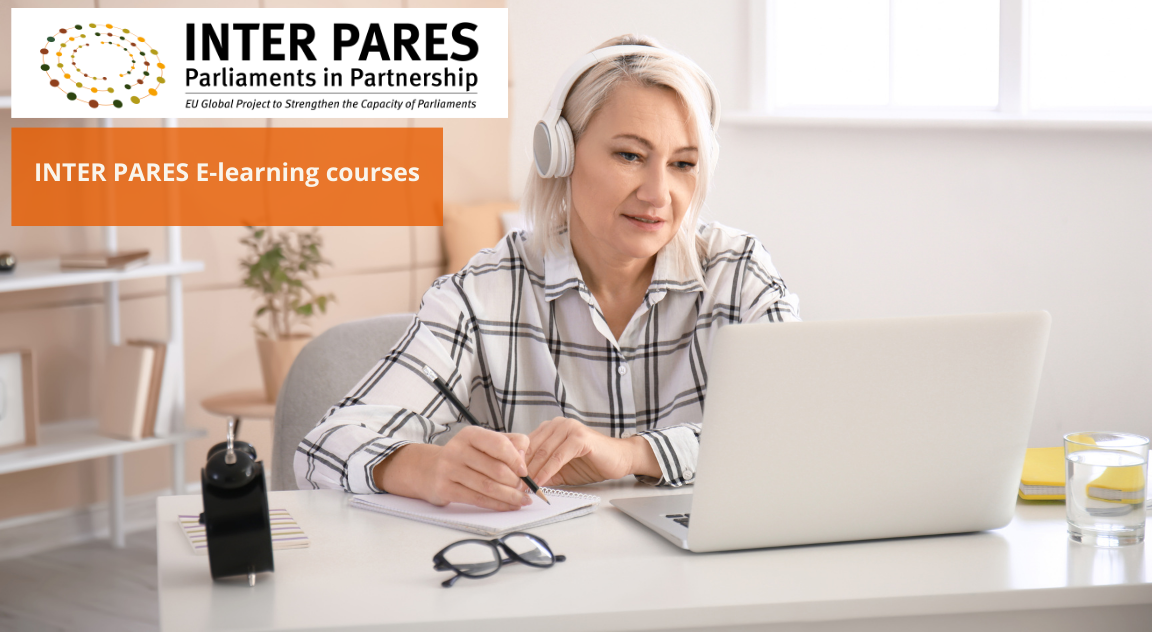 INTER PARES | Parliaments in Partnership – EU Global Project to Strengthen the Capacity of Parliaments is the first global parliamentary project of its kind, funded by the European Union and implemented by International IDEA. This year INTER PARES's peer-to-peer strengthening activities will be supplemented with a package of online learning opportunities.
The INTER PARES e-learning package will comprise five core courses (legislative drafting; comparative law-making; oversight; representation; and budgeting) as well as a set of specialised courses on key thematic areas, including parliaments and environmental protection and climate change, gender and youth. These courses are initially available to INTER PARES stakeholders.
It is foreseen that from 2022 they will be also available for self-study through open access on the recently relaunched AGORA e-learning platform.
For more information, please contact the INTER PARES Project Team interpares@idea.int