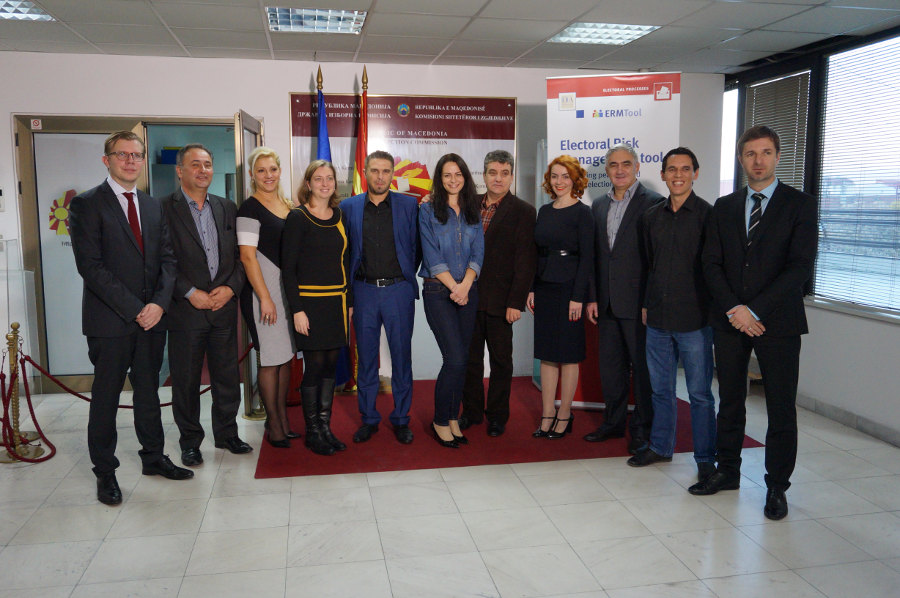 Ahead of the April 2016 general elections in Macedonia, the Macedonian State Election Commission (SEC) received training and technical assistance in how to use International IDEA's Electoral Risk Management Tool (ERM Tool).
The training took place in the capital, Skopje, on 12–14 November and was co-organized with the Organization for Security and Cooperation in Europe (OSCE).
The overall objective of the ERM Tool workshop was to help the SEC prepare for the tool's implementation before, during and after the upcoming elections. Specific objectives included, building capacity of SEC staff on how to enter and analyse data, generate situation analysis and risk alerts, recommendations on possible prevention and mitigation actions, generate a risk and action register and monitor results of specific actions.
The workshop was attended by nine SEC staff members (four female, five male) as well as OSCE representatives.