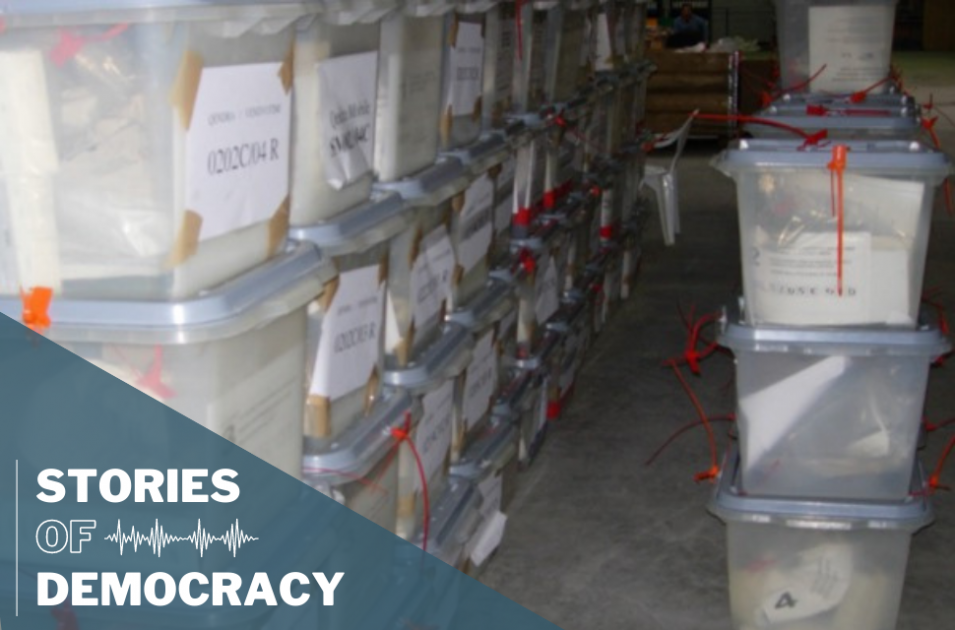 Macedonia - 2002 - Assembly Election
PUBLISHED:
Fri, 07/22/2022
IFES Country Director Dan Blessington describes his experience working on the 2002 Macedonian elections, which were considered to be decisive in the continued existence of Macedonia as a state.
In 2002, the Macedonia had just emerged from an armed conflict that largely fell along ethnic lines between members of the ethnic Albanian and Slav communities. The European Union and United States had managed to broker a peace deal in late 2001, which laid the foundation for elections. Given Macedonia's unfortunate experience with previous elections, continuing ethnic tensions and the tight time frame for organizing new ones, few had faith they would be well run or that their results accepted as legitimate by political parties and the public. During this time, IFES provided much-needed support to the newly established State Election Commission, headed by Mirjana Lazarova Trajkovska. At the time of her appointment by Macedonia's president, she was head of the human rights department at the Ministry of Foreign Affairs. Dan Blessington was the project director for IFES.
In spite of low expectations, the parliamentary elections were a resounding success. For the first time in the Balkans, the leader of the losing side conceded defeat in a televised address to the nation. Despite Prime Minister Georgievski's groundbreaking concession, however, retrograde elements within his party and government attempted to sabotage the peaceful transfer of power. Fortunately, the center held and there was a peaceful transfer of power.
A routine trip to the bank illustrates the extent to which people value democracy and well-conducted elections. A few days after the elections, Ms. Trajkovska went to a bank in downtown Skopje to transact personal business as just a regular customer. At the time, a visit to the bank was generally a bureaucratic ordeal requiring the patience to wait in seemingly endless lines. This time was different. When she walked into the bank, her fellow customers began to spontaneously applaud her while waving her to the front of the line. The general public appreciated her work and the work of the hard-working election officials responsible for these important post-conflict elections.
Hear Dan speak more about the elections in Macedonia in the recording below: