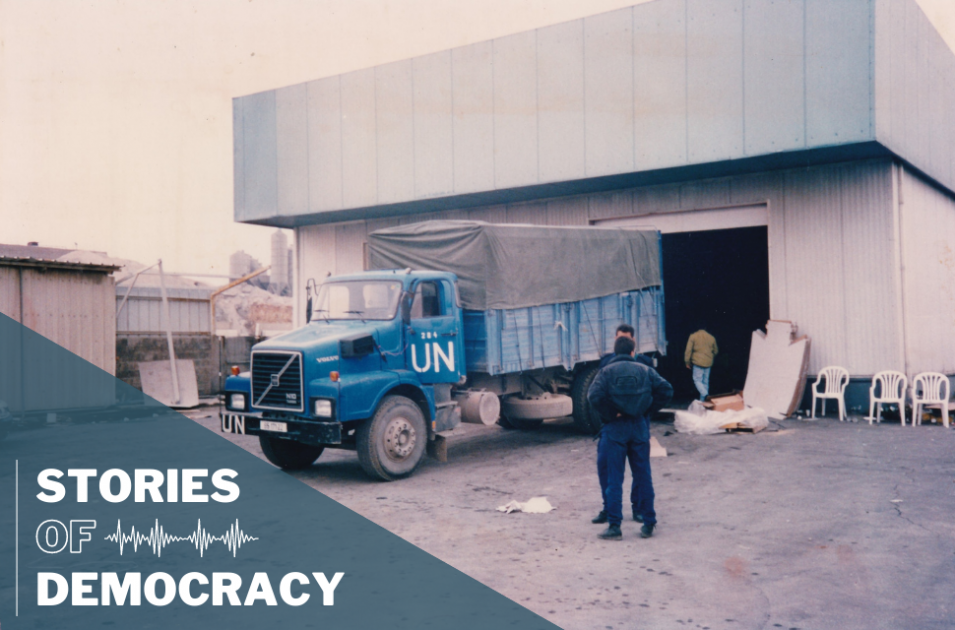 Palestine - 1996 - Presidential and Legislative Council Elections
PUBLISHED:
Fri, 07/22/2022
The 1996 elections in Palestine represented a major step in the Middle East peace processes that had begun nearly 20 years prior, and allowed Palestinians to participate in the democratic process for the first time. Andrew Ellis recalls the enthusiasm of citizens, as well as the challenges, that manifested on election day.
The Palestinian elections of 1996 represented an historic advancement of the Middle East peace processes that had begun with the 1979 Camp David Accords and the 1993 Oslo Accords. Through an agreement between Israel and the Palestinian Liberation Organization, Palestine was granted a five-year period of self-rule while the peace process continued. Despite the volatile political environment at the time, Palestinians were extremely supportive of the elections; moving to complete the tasks necessary to hold elections and consolidate government institutions. The 1996 elections presented Palestinians with the opportunity to participate in the building of a democratic state by voting for their own political leaders for the first time in history.
The Palestinian electoral framework was developed in a seemingly uncoordinated fashion, with many major decisions being made and revised all the way up to election day. Difficulties arose with voter registration efforts, election timetables, and coordination with Israel on travel between the West Bank and the Gaza Strip for election purposes. However, the commitment of election workers to the success of the electoral process led to creative solutions to challenges. Andrew Ellis, Head of the European Commission Technical Assistance Team to the Palestinian Central Election Commission, recalls one instance of creativity on election day:
"Lots of things went well, but we discovered a major problem on polling day. The voter turnout was 10 percent higher than we had expected, and by 1 pm that day I was receiving calls from polling locations saying that the ballot boxes were stuffed completely full. We decided that we could use the sacks that had been intended for rubbish to store the ballots. In order to maintain electoral integrity, the poll workers proceeded to open the boxes in front of several witnesses, place the ballots into the rubbish sack, and hang the sack over the table in full view of everyone. This worked, it was fully transparent and was a practical solution to a real problem."
Listen to Andrew Ellis speak in depth about his experience in the 1996 Palestine elections I nhe audio below.