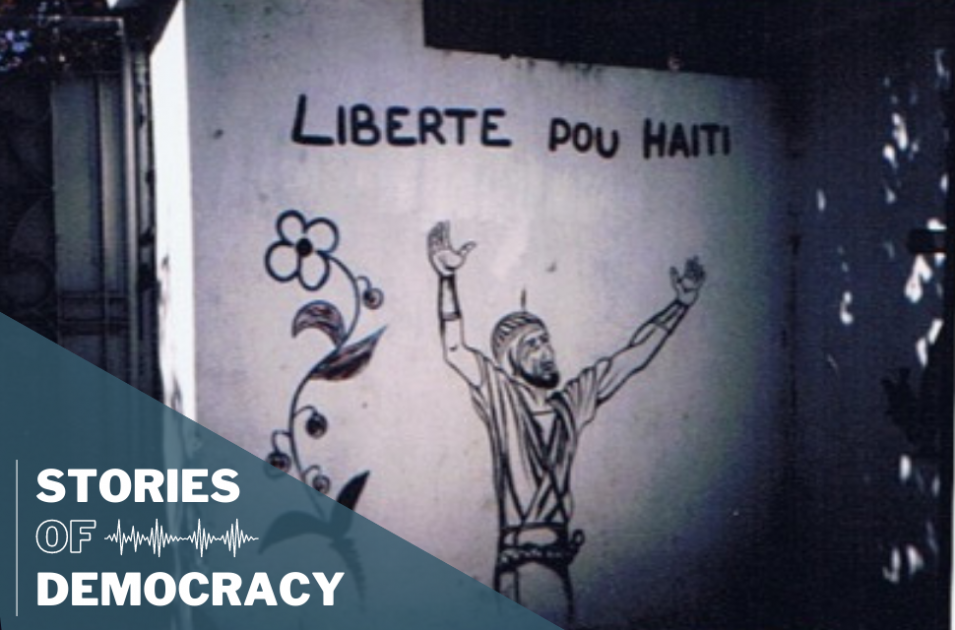 Haiti - 1990 - Presidential and National Assembly Elections
PUBLISHED:
Wed, 07/20/2022
Following the violence of the 1987 elections and the period of political instability that followed, Rev. Deborah Roy describes her time as an election observer in the pivotal Haiti 1990 elections.
The 1990 Haitian elections followed a period of political turbulence. This period of unrest culminated with the forced resignation of Haitian president Prosper Avril after protestors against his presidency were fired upon by government troops. After Avril's ouster, former Supreme Court Justice Eartha Pascal-Trouillot assumed office as president of the provisional government and announced that she would lead the country to elections, but no further. By July 1990, the Provisional Electoral Council announced that the election would take place in November of that year. The elections were, in part, the result of a strong democratic movement in Haiti that pushed for an elected government to establish order without repression. The success of the 1990 election was a comeback for the Haitian political process reeling from the experiences of the 1987 election and subsequent events. This success has been credited to the Haitian and international collaborations on election assistance and observation, and to the economic and material election support provided by many nations and international organizations.
The Provisional Electoral Council (CEP) of Haiti worked to fulfill its mandate despite significant logistical, financial, and constitutional challenges. The CEP endeavored to establish over 14,000 polling locations, register over 3 million voters, and distribute ballots across the country on extremely limited funds. As a result, the CEP was forced to push out the original electoral timetable, delaying election day from November 4 to December 16, 1990. An International Election Observation Mission from the National Democratic Institute, funded by the United States Agency for International Development, was deployed to Haiti in the summer of 1990 to observe the elections. Reverend Deborah Roy served as a member of the International Foundation for Electoral Systems (IFES) election assistance mission to Haiti which provided technical and material support to the CEP, also funded by the United States Agency for International Development.
Hear Rev. Roy speak more about her experience as an election advisor in Haiti in the recording below.