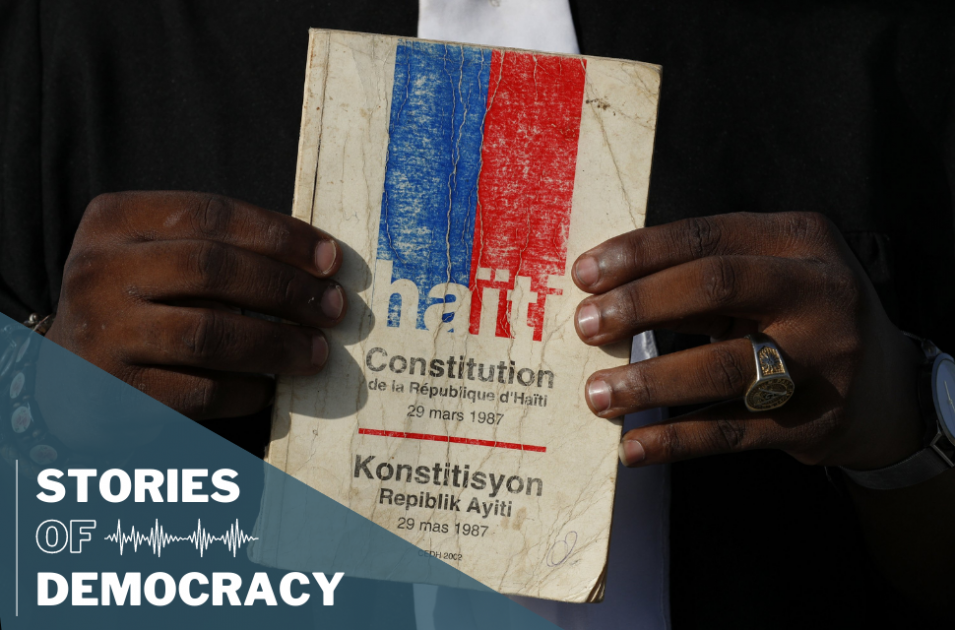 Haiti - 1987 - Presidential and National Assembly Elections
PUBLISHED:
Wed, 07/20/2022
Jeff Fischer recalls his experiences during Haiti's first free and fair elections in over 3 decades.
In 1987, Haiti held the first general election the country had seen since the rise of Francois Duvalier 30 years prior. This election was also the first election to be held since the adoption of the new Haitian constitution in 1986. Through the new constitution, the Conseil Electoral Provisoire (CEP) was established to create and enforce laws governing elections, as well as to ensure that all candidates met the necessary qualifications. Despite the optimism felt in the international community for Haiti's successful democratic transition, the 1987 elections turned violent. Two presidential candidates were assassinated in the days before the November 29 polling day, and balloting was suspended after armed paramilitary groups killed an estimated 34 Haitians at the polls.
While the CEP was responsible for organizing these elections, several organizations were involved to support the activities of the electoral body in Haiti. The support was needed, as memorandums from international election delegations explain that "The CEP's interpretations of election law, combined with…indecisiveness, have resulted in very slow progress in the establishment of the electoral mechanism." Some of the challenges that were noted by international observers in the pre-election period included logistical failures in voter registration operations, training of election workers, and the failure of the CEP to plan for security measures. Although the CEP did eventually implement security measures for election day, it was not enough to prevent violence. As part of an initiative from the United States Agency for International Development to support emerging democracies, Jeff Fischer was on the ground as an election advisor representing the consulting firm Eddie Mahe, Jr. and Associates. Jeff recalls the events of election day well:
"In observing at several polling stations, the voting was basically moving forward with some problems such as a shortage of ballot secrecy envelopes. Two of the polls were out-of-doors. Charles Tardieu [a Haitian colleague] and I were on our way to another polling station, ferrying three workers and some material, when Dr. Ernst Mirville [Chairman of the CEP] came on the radio around 10:00 AM and said that the voting was being suspended because of violence at polling stations in Port-au-Prince. There was a massacre of at least 34 people, most of them at the Argentine School in Port-au-Prince. While the Duvaliers had been deposed, their enforcers, the Ton-Ton Macoutes had not and opposed the democratic transition. Haiti then entered one of its political winters until the 1990 election which saw Bertrand Aristide come to power."
In the recording below, you can hear Jeff himself speak about his experience in Haiti.