25 years of supporting democracy worldwide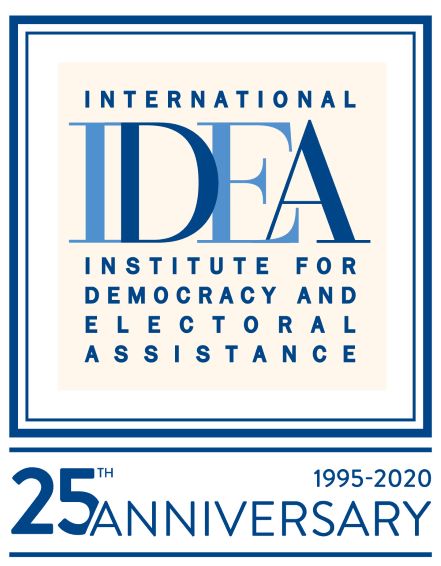 International IDEA commerates its 25th anniversary year in 2020.
Throughout the year we will share the latest highlights of our work across our programmes and regions as well as co-organize a global conference.
DEMOCRACY NOW & NEXT
Mark your calendars and plan to join us for the International IDEA 25th Anniversary Global Conference on 19-20 November 2020, Stockholm, Sweden.
This global conference, Democracy Now & Next, will offers presentations and conversations on the current and future state of democracy. Various topics, ranging from the link between climate change and democracy, the impact of the 4th Industrial Revolution, the future of political participation, and the role of youth in shaping the future of democracies, will be discussed at several panels. These dynamic panels will be co-organized with International IDEA's partner organizations.
Save the date and don't miss out on this event!
Our Monthly IDEA(s)
Each month, we will sharing more about exactly how we are strenghtening democratic institutions with the support of our partners, Member States and funders. We want to hear from you. Tell us what you think and share your questions with us using our Contact Us form any time.
| | |
| --- | --- |
| Focus area | Month |
| IDEA(s) for Political Participation and Representation, INTERPARES | March 2020 |
| IDEA(s) for Democracy in Africa and West Asia | April 2020 |
| IDEA(s) for Democracy in Europe | May 2020 |
| IDEA(s) for Asia and the Pacific | June 2020 |
| IDEA(s) for Latin America and the Caribbean | July 2020 |
| IDEA(s) for Electoral Processes | August 2020 |
| IDEA(s) for International IDEA & the UN (+EP BRIDGE) | September 2020 |
| IDEA(s) for Constitution-Building Processes | October 2020 |
| 25th Anniversary High-level Global Conference | November 2020 |
| IDEA(s) for Democracy Partnerships | December 2020 |
Democracy Message
What do you expect from your democracy?
Based on our Global State of Democracy report and indices, we know there is room for improvement everywhere and it is up to us to direct the change. We need stronger and healthier democracies, so we ask you: What do you expect from your democracy?
Do not be silent. In 10 words or fewer, share your experiences and vision for democracy by sending us a physical postcard, an email or a quick video via Facebook. We will collect the responses and post them for others to see on an ongoing basis.