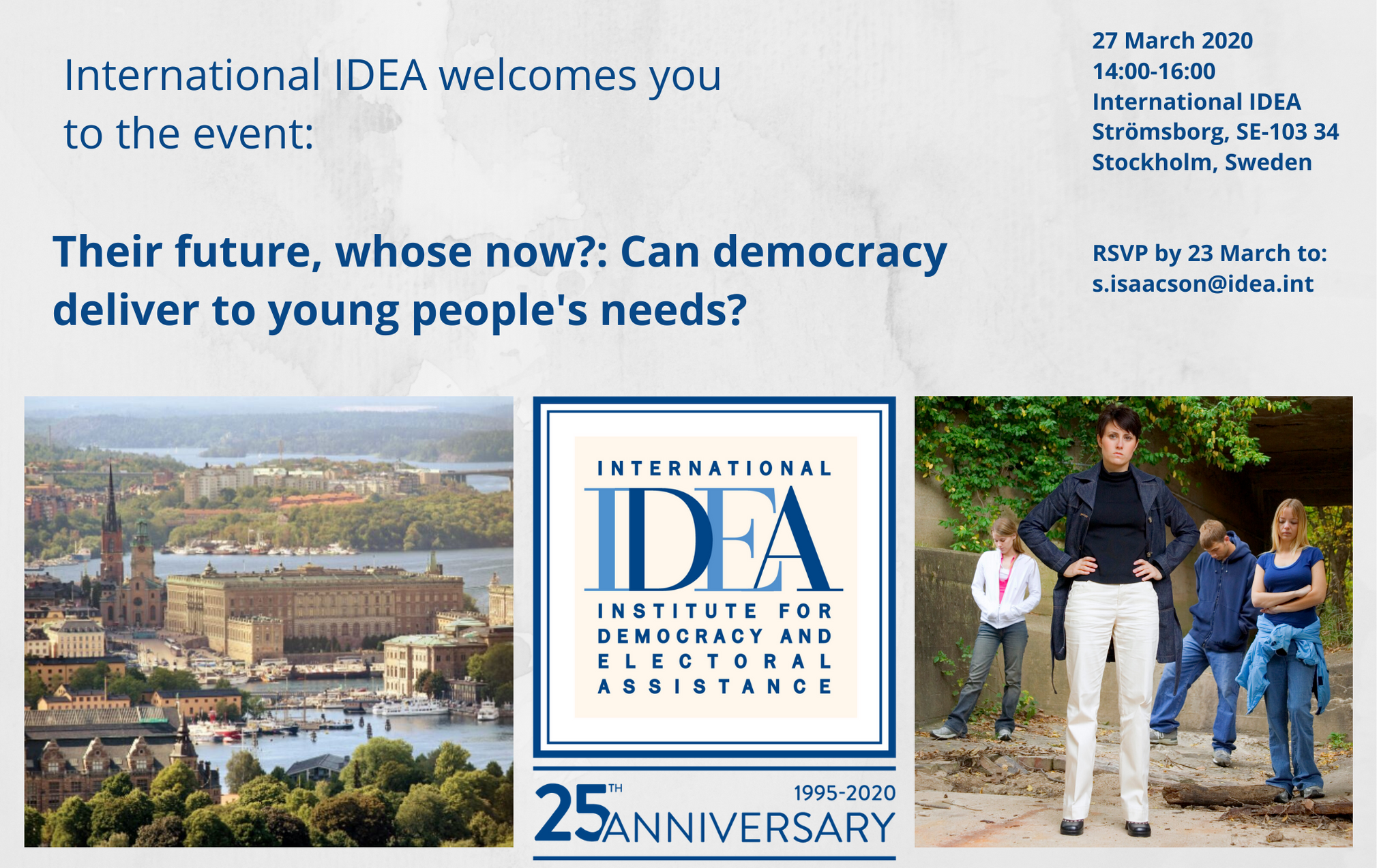 Image credit: International IDEA
Dear potential event participants:
Mindful of the health and safety of our guests and staff, we regret to inform you that this event at International IDEA has been cancelled due to the spread of the Coronavirus (COVID-19) in the Stockholm region. We hope to reschedule this event and welcome you to Strömsborg in the not too distant future.
Thank you for your understanding.
The International Institute for Democracy and Electoral Assistance (International IDEA) invites you to the event"Their future, whose now?: Can democracy deliver on young people's needs?" as part of the 25th Anniversary Commemoration.
Challenges like climate change and persisting gender inequalities are highlighting how long-term issues that will mostly affect younger generations are not getting adequate attention and political commitment by current decision-makers.
The importance of addressing youth participation is a fundamental element in the understanding of the direction of democracy in the coming years.
International IDEA has therefore invited young political leaders and actors for a panel discussion on the possibilities and challenges of youth empowerment and democracy. Join us for this interactive talk on Friday, 27 March.
RSVP/Contacts:
This event will be photographed, webcast (live streamed) and/or recorded. By registering or accepting to participate, you grant us permission to use your image or voice and statements in our event coverage material for use externally our media outlets, such as International IDEA's websites and social media platforms.