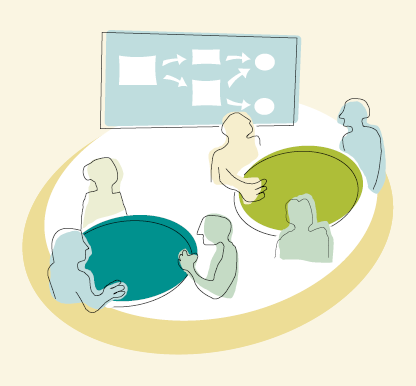 Elections in post-conflict and transitional contexts are often still subject to the risk of different forms of violent conflict. Post-electoral violence has affected many countries around the world, including Uganda, Kenya, Côte d'Ivoire, Zimbabwe, and Burundi in Africa; Cambodia, Bangladesh, Philippines and Thailand in Asia; and several countries in Europe and South America.
How political parties conduct themselves and how they relate to or perceive other key actors in electoral processes can incite or mitigate violent conflict. Each phase of the electoral cycle presents unique opportunities and challenges for dialogue among political parties, as well as between political parties and Electoral Management Bodies (EMBs). Using inclusive dialogue processes to agree on codes of conduct (CoCs) for political parties can imitate or strengthen a country's democratic culture and contribute to peacebuilding efforts. Codes of Conduct have in several cases yielded positive results in terms of preventing or mitigating electoral violence.
This sub-site is a tool that provides a one-stop shop for comparing global experiences of and lessons learned from successful processes of dialogue on CoCs for political parties in elections. It includes comparative knowledge resources, sample country Codes of conduct and news about events around the world, all related to codes of conduct. The objective is to share information and inspire political parties, democracy support practitioners and dialogue facilitators-particularly those working in transitional or post-conflict contexts.
We hope you will find this a useful resource and we welcome your feedback via email.
This is a joint project between International IDEA and the Human Security Division of the Swiss Ministry of Foreign Affairs