INCLUSIVE DEMOCRACY FOR SUSTAINABLE DEVELOPMENT: AN INVESTMENT FOR INCLUSIVE AND SUSTAINABLE DEMOCRACY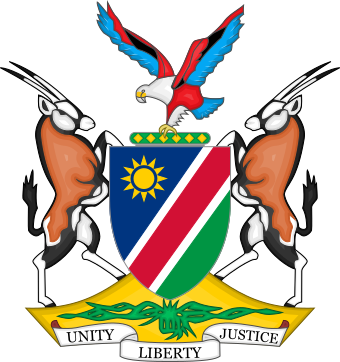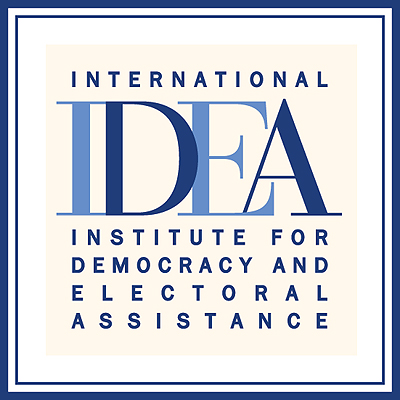 In keeping with the established tradition, Namibia as the current Chair of the Council of Member States of International IDEA, in conjunction with the International IDEA Secretariat, is hosting the Annual Democracy Forum (ADF). The ADF is a global event where International IDEA Member States and partners, policymakers, civil society organizations (CSOs) and representatives of academia come together to discuss a specific theme and formulate recommendations and proposals with the objective of promoting a specific Democracy related issue.
The Namibian government through the Ministry of International Relations and Cooperation (MIRCO), in collaboration with the Electoral Commission of Namibia (ECN) is organizing the 2018 ADF on 27-28 November 2018 under the thematic focus: Inclusive Democracy for Sustainable Development. Namibia has adopted the theme: Inclusive Democracy for Sustainable Development to inform the initiatives that Namibia has been promoting throughout the year in supporting the mandate of the International IDEA within the framework of its 2018-2022 Strategy.
Background
Inclusivity lies at the core of Democracy and its underpinning principle of equal participation for all. The principle foundation of democracy is that all who are affected by a decision should have the right to participate in making that decision, either directly or through their chosen representatives. Thus, to exclude any individual or societal group from participation in decision-making is tantamount to violating the primary meaning of democracy. This assertion is consistent with the United Nation's SDG's targets 5.5 and 16.7 which in part espouses to
'...ensuring inclusive, participatory and representative decision making at all levels..." and '…ensuring full and effective participation and equal opportunities for leadership at all levels of decision-making of women in political, economic and public life…". This assertion implies the inclusion of all unique groupings in a particular society.
In order to guarantee inclusive democratic process in any society, that particular country/government must invest a great amount of resources, including financial, human, material or otherwise, in order to establish the right conditions necessary for fostering inclusive democracy which ensures peace, political stability and economic prosperity.
In this context, Namibia as Chair of International IDEA Council of Member States for 2018, has strived throughout the year to increase awareness through the thematic focus; inclusive democracy by facilitating dialogue and stimulate discussions that specifically look at state of political inclusivity amongst member states and the investments made toward this effort.
Coincidentally, and conceived independently from the initiative by International IDEA, the Namibian government has aptly chosen a developmental action plan towards prosperity for all, known as the Harambee Prosperity Plan (HPP), championed by His Excellency President of the Republic of Namibia, Dr Hage Geingob, which is largely based on Namibia's developmental narrative and constructed on the principles of unity, inclusivity, a sense of belonging to a system where everyone is presented with a fair opportunity to prosper in an inclusive manner.
The plan conceives a proverbial Namibian house whose walls are built with different bricks (denoting different ethnic groups). The building blocks (bricks) become invisible once the walls are plastered (denoting unity in diversity). Its battle cry is, incidentally, "No one should feel left out" of the Namibian house, capturing the spirit of inclusivity. The two themes/initiatives promoted by the ECN and the Namibian government both inspire and reinforce each other.
This effort to promote inclusive democracy is premised on the notion that Democracy is not confined to merely holding of elections, having parliamentary debates or enacting laws. The concept has a much wider meaning. Indeed, the real test of democracy lies in how inclusive it is. Success of democracy is judged by the extent to which people have progressed and is to be measured in terms of the numbers having access and equity in enjoying fruits of democracy. The welfare and care of every single member of the society, especially underprivileged, marginalized and the excluded, needs to be taken into consideration. Inclusive democracy mustnecessarily evolve into inclusive development; development not taken narrowly as only economic progress but also ensuring economic and social justice to every section of population. Hence, for a real meaningful democracy to emerge, concerted targeted interventions, in the form of investments, are necessary in order to mainstream all the groupings and sections of society.
The inclusive democracy project, faces formidable challenges. The world faces a multi-dimensional crisis (economic, social, cultural and political) which is caused by the concentration of power in the hands of various elites, as a result of the establishment, of the system of market economy, representative democracy and the related forms of hierarchical structure. In this sense, an inclusive democracy, which involves the equal distribution of power and participation of all at all levels, is seen not as a utopia but perhaps as an effort to address the present crisis.
Against this background, inclusive democracy must necessarily evolve into inclusive development and advancement, not taken narrowly as only economic progress, but ensuring that affected sections of the social strata are brought within the mainstream of the democratic sphere. During her tenure Namibia has mount the debate to promote and push the agenda of inclusive democracy.
Expected Outcomes
Understanding the electoral process as an investment for inclusive and sustainable democracy;
Learning good practices and lessons on managing and investing in the interdependent electoral processes in the electoral cycle;
Relevance of Election Management Bodies (EMBs') work towards achieving SDG 5.5 and SDG 16.7 targets by fostering inclusive electoral process.
Showcasing Namibia to the international audience in terms of cultural diversity, unity in diversity and inclusiveness.