To promote the practice of deliberative decision-making in local governance, the Coherence programme—a joint programme of the Ministry of Federal Affairs and General Administration, the UK Foreign Commonwealth and Development Office, and International IDEA—was created to promote political coherence within the Nepali system. Focused on local and provincial government systems, the programme has been piloting a mentoring approach to assist elected representatives in finding political coherence in various local governance processes through deliberation. Young graduates complete an intensive one-month induction and are deployed to palikas (local governments in Nepal), where they provide ongoing hand-holding support as opposed to periodic trainings/workshops. 
The four-person mentor team has been in Sanibheri Gaunpalika, a remote palika in the West Rukum district of Karnali province. The palika hired a consultant to prepare its periodic plan—a document required by the federal government for the planned development of palikas. 
This multiyear plan is supposed to guide the palika to use its available resources in a systematic and sustainable way to obtain optimum results through the annual plans. However, since the document was prepared by a private firm without proper consultation with the elected representatives of the palika, they sought the International IDEA-trained mentor team's support to revise it. 
In a three-day workshop facilitated by a planning expert who had completed the Coherence programme's mentor-plus training, the executive members of the palika, with support from sectoral officials, were encouraged to jointly identify the palika's problems, requirements and priorities and allocate the necessary resources through a deliberative process. 
The participants realized that rigorous discussion backed by evidence and data is crucial before making any decisions on the sustainable use of resources. 'We had never done anything like this before' the palika chair said. The chair explained that these discussions were the best he had ever experienced in the palika, largely because they were fully owned by the participants.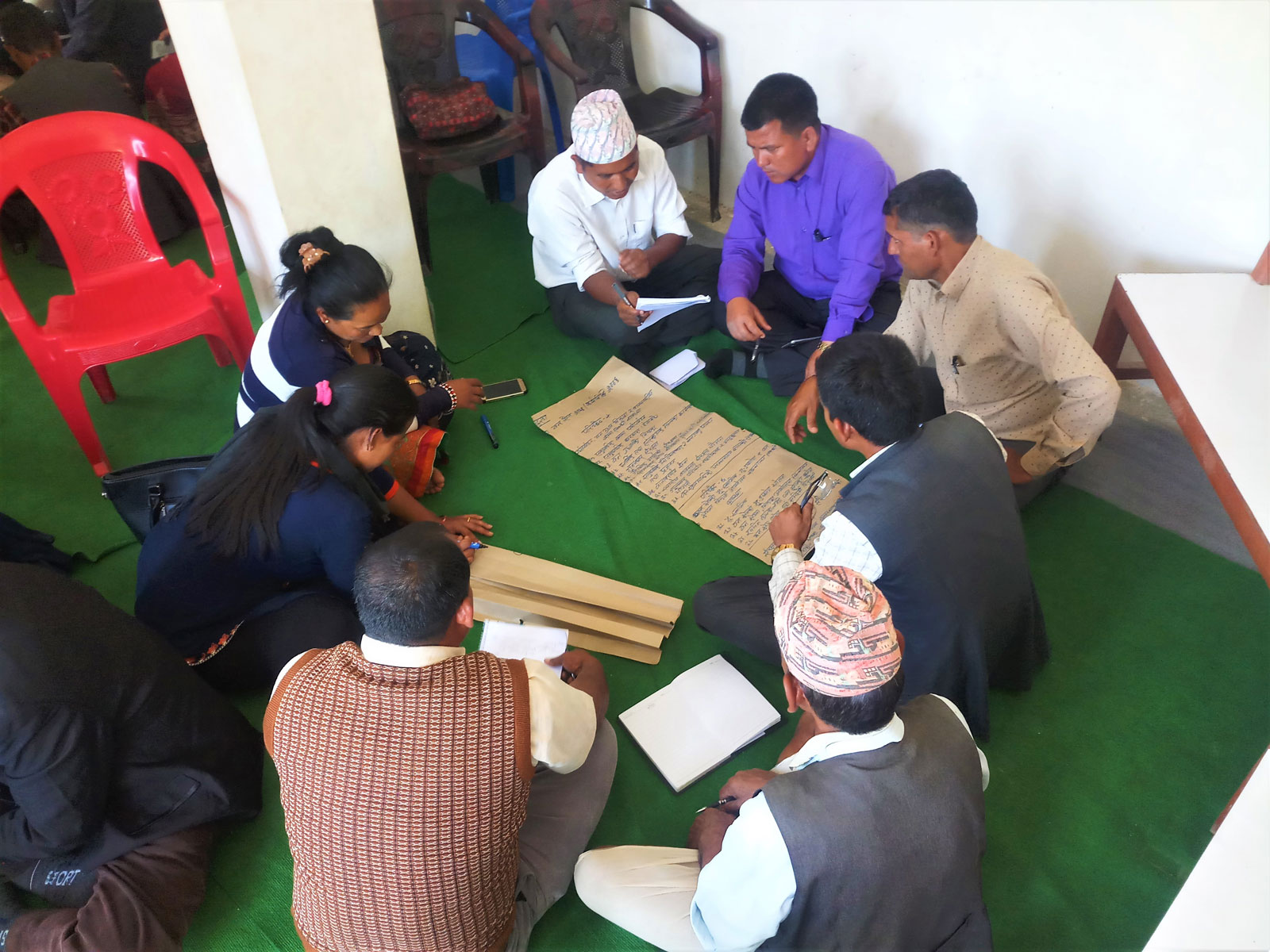 Photos: Sanibheri Gaunpalika Periodic Planning Workshop facilitated by the International IDEA team. Photo credit: International IDEA.