The health risks associated with in-person voting during Covid-19 have increased the popularity of special voting arrangements (SVAs) such as postal voting, early voting and mobile voting. But they have also raised new questions. For instance, how can SVAs expand voting opportunities during the pandemic? Where they exist, how can they be scaled up? In response to these questions, International IDEA embarked on an effort to support electoral commissions across Europe, particularly in Eastern Europe. It conducted new research to map which countries allow what types of SVAs in Europe. It also brought together European electoral commissions to exchange their SVA experiences and learn from each other; and it advised individual European electoral commissions.
International IDEA's analysis of SVA legal frameworks in Europe helped electoral commissions to grasp the scope and breadth of these measures in a comparative context. Second, International IDEA partnered with the Association of European Election Officials to convene a series of online round table discussions on postal, early and mobile voting. These round tables brought together 22 European electoral commissions, from Portugal to Moldova and from the United Kingdom to Ukraine, to discuss the dos and don'ts of SVAs.
Lastly, International IDEA advised electoral stakeholders in various countries on the use of SVAs. In Armenia, the Institute advised electoral stakeholders on reforming their current system of out-of-country voting, which is another form of SVA.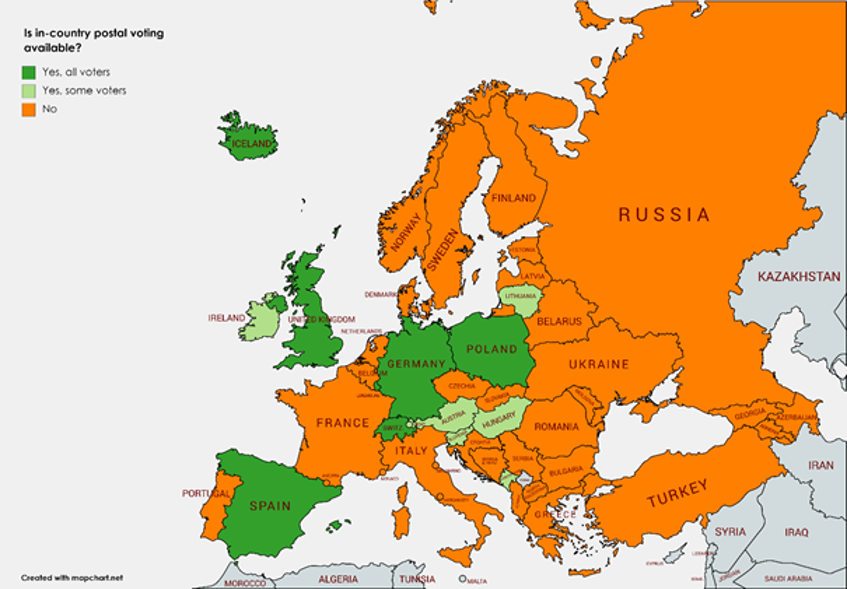 Feature photo: Special Voting Arrangements (SVAs) in Europe. Credit: International IDEA.